Learn Hillingdon Careers Fair 2023
1. Event details and booking form

Welcome to Learn Hillingdon Adult Community Education Careers Fair 2023
Join us on 15th June 10 am -9 pm for our careers fair to meet with professionals and local organisations and gain advice!
Attend workshops, meet with local organisations, curriculum managers and book individual appointment with the National Careers Service advisers on 15th June at Learn Hillingdon, Uxbridge .
• Register for as many workshop sessions as you'd like and learn about professional development opportunities, hiring processes and jobs in demand, with the chance to get all of your questions answered.

Please note: Booking is essential and details will be emailed to all attendees.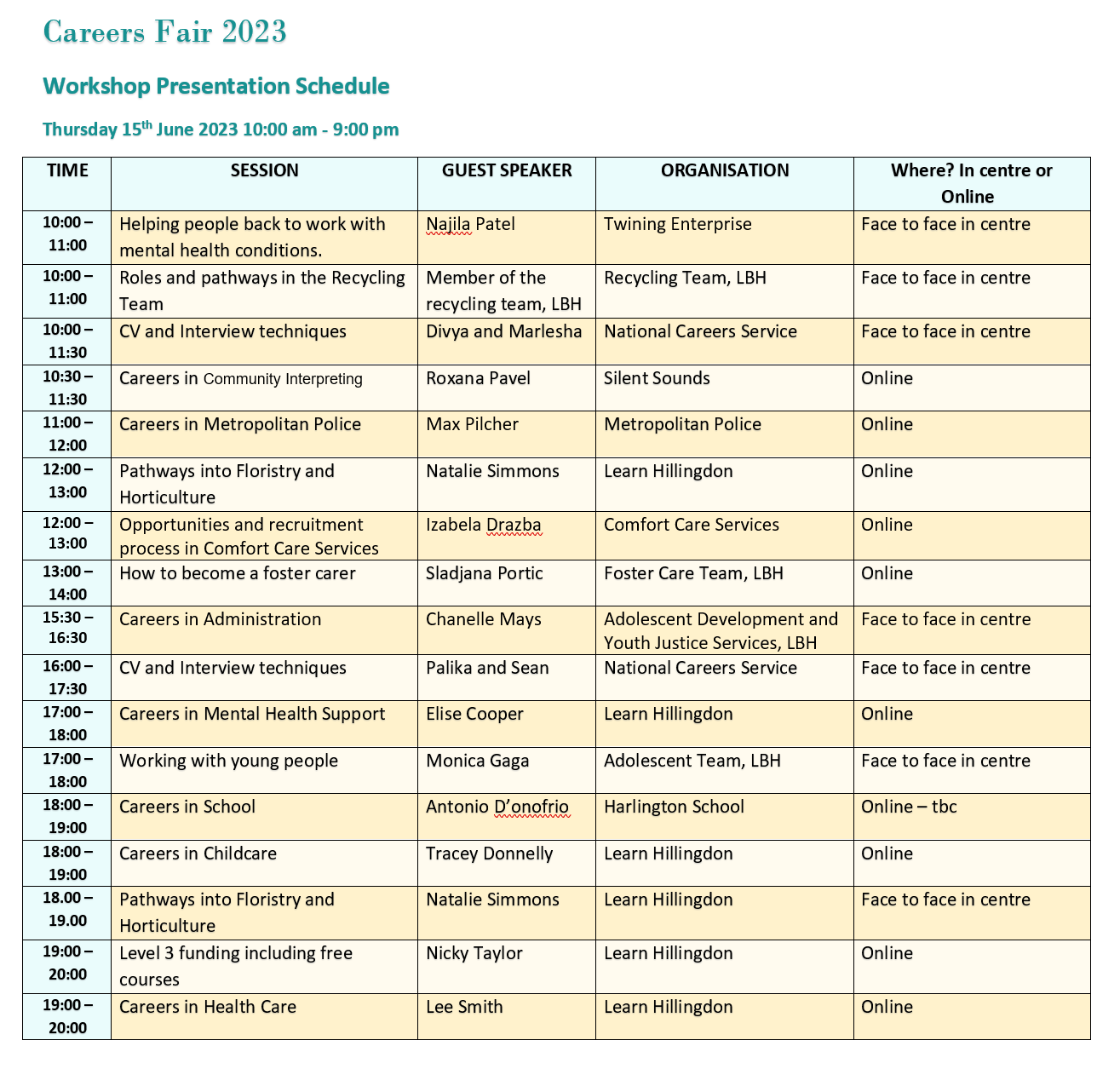 Register with the link below to book the workshops online:

https://forms.office.com/e/6REiSjkNGq
• Meet with local organisations on 15th June at Learn Hillingdon Adult Community Education, Uxbridge and gain advice on jobs and volunteering experiences!
Obtain information, advice and guidance from Curriculum managers.
Walk-in initial assessments will be available for anyone interested to do a course with us.
National Careers Service advisers will be available for one-to-one career advise. To book a time slot, call 01895 556455